Western China - an Architecture PhotoJourney (2009)
In early 2009 my beloved and I went to China for a holiday/PhotoJourney. It was a guided tour for about 3 weeks, and by luck, we ended up being a guide and a driver and just us. This gave us a lot of flexibility in terms of where to go and how long to stay. For example, in Xian, at the Entombed Warriors site, we just said "no thanks" to going back into town for a "wonderful lunch", and continued photographing the Warriors. This touring flexibility gave both of us a lot of enjoyment.
Not all images are about Architecture - Shanghai is the place for strange and wonderful Architecture. Some images just show a wimsy of what appeals to me about the construction in parts of China. In China, the incredibly old alongside the modern 20th century. Often, both obscured by smog.
This short PhotoJourney is just a gallery of photographs of some of the Architecture of Western China. I hope you enjoy them and maybe it will convince you to do a similar PhotoJourney to Western China.
---
The PDF eBooks:
This eBook
does NOT
contain the "Planning for a PhotoJourney" sections. See separate
eBook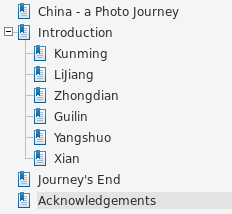 Total downloads: 15