Western China - a Portraits PhotoJourney (2009)
In early 2009 my beloved and I went to China for a holiday/PhotoJourney. It was a guided tour for about 3 weeks, and by luck, we ended up being a guide and a driver and just us. This gave us a lot of flexibility in terms of where to go and how long to stay. For example, in Xian, at the Entombed Warriors site, we just said "no thanks" to going back into town for a "wonderful lunch", and continued photographing the Warriors. This touring flexibility gave both of us a lot of enjoyment.
These portraits are candid - none were posed for. We used a standard technique of pretending to take holiday snaps - composing, focussing, etc on one of us - and then swinging the camera slightly to take the real person, the real shot. Except in the very last image, where the young girl rushed up to us and stuck her smiling face into the camera. Lovely. Experiences like that make for a wonderful PhotoJourney.
This short PhotoJourney is just a gallery of candid photographs of the people of Western China. I hope you enjoy them and maybe it will convince you to do a similar PhotoJourney to Western China.
---
The PDF eBooks:
This eBook
does NOT
contain the "Planning for a PhotoJourney" sections. See separate
eBook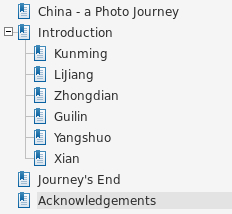 Total downloads: 260