Christmas Island Diving - a Diving PhotoJourney (2021)
In late 2019, the COVID pandemic closed down overseas travel, and by mid 2021, it did not look as though it would open up again. I talked to my dive buddy about possible dives at Christmas Island, but the times and dates and holidays always worked against us (he is still a worker). In the end, I put my name down for a Dolphin Scuba dive adventure going there and was accepted. It would have been better to have had my long time dive buddy with me, but it was not possible. In more ways than one, I had reservations....
There are a number of pitfalls though if you are not prepared. So plan well before going.
This Diving PhotoJourney indicates the typical diving images that you should aim for if you dive at Christmas Island.
---
The PDF eBooks:
The PDF has many internal cross-references as well as 90+ links to external sites.
This eBook
does NOT
contain the "Planning for a PhotoJourney" sections. See separate
eBook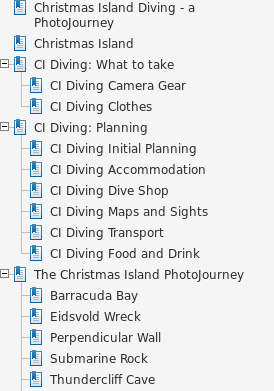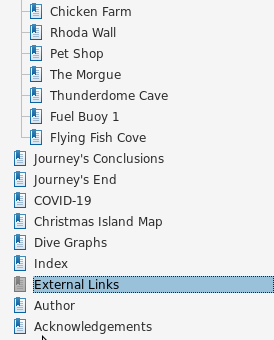 Total downloads: 185