Iceland - a PhotoJourney (2012)
In September 2011, I was fortunate in being able to visit Iceland and to spend time photographing there. It is a WOW country!
The people are friendly, English is spoken everywhere, the cost is reasonable, eating is fun, getting around is easy. Life in Iceland is relaxed and enjoyable. And photographically it is an amazing country. It is definitely well worth the trip.
For the visitor, there is a very small window of tourism open as travelling becomes difficult without a 4wd once summer ends.
This PhotoJourney indicates the great photographic places that you should see if you visit Iceland.
The PDF eBooks:
The PDF has many internal cross-references as well as 100+ links to external sites.
This eBook contains the "Planning for a PhotoJourney" sections.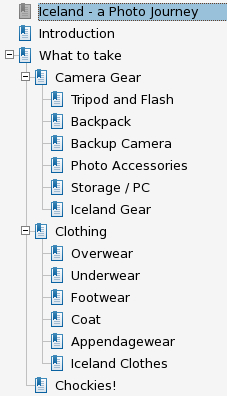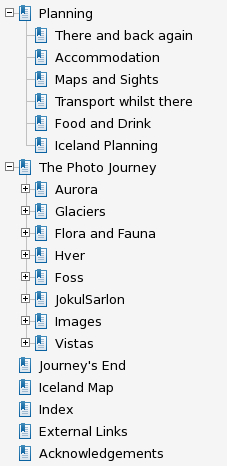 Total downloads: 1027