Kangaroo Island - a nature PhotoJourney (2015)
In February 2008, two of the authors spent a week or so on Kangaroo Island. In 2015 we, along with two friends, went back there for more sightseeing. The island has a great abundance of wildlife and natural scenery, so it is ideal for a PhotoJourney.
It is the third largest Australian island and is about 45 minutes by ferry south of the coast of South Australia. The ferry leaves from Cape Jervis which is about 2 hours south of Adelaide by coach. The island is 150+ kilometers across but with little public transport, so you will probably either need to take your car across on the ferry, or hire a car there.
It is worth it - Kangaroo Island is a great place for a nature-loving PhotoJourney.
---
The PDF eBooks:
The PDF has many internal cross-references as well as 120+ links to external sites.
This eBook
does NOT
contain the "Planning for a PhotoJourney" sections. See separate
eBook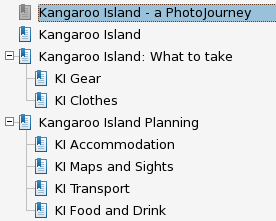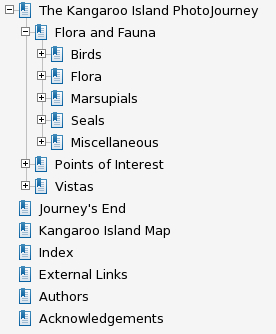 Total downloads: 446