Koh Libong - a snorkelling PhotoJourney (2016)
In January 2016, my beloved and I, along with two friends, went for 10 days holiday to an island off the west coast of Thailand called Koh Libong. We wanted a place to relax before starting work again, and I was interested in further experimenting with underwater snorkelling photography that I had started on
Christmas Island,
and continued on
Koh Lipe.
I had researched various Thai islands and this island seemed ideal for relaxing and also as a base for long-boat trips to other islands -
Ko Lao Liang
,
Ko Kradan
,
Ko Rok
and
Ko Muk
- for underwater snorkelling photography. The island was great for all of us, for relaxing and photography.
This snorkelling PhotoJourney will help you to relax as well as take some stunning underwater photographs. So plan well before going.
---
The PDF eBooks:
a 175 megabyte 335 page high resolution image PDF document
a 88 megabyte 335 page ebook resolution image PDF document <-- Best choice.
a 24 megabyte 335 page screen resolution image PDF document
The PDF has many internal cross-references as well as 190+ links to external sites.
This eBook
does NOT
contain the "Planning for a PhotoJourney" sections. See separate
eBook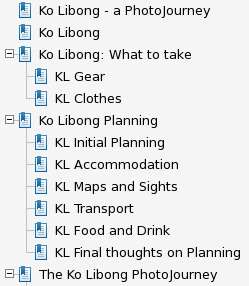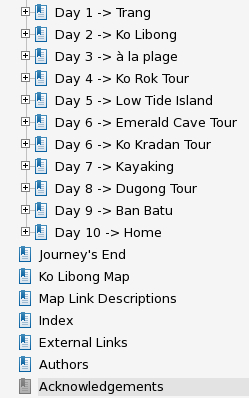 Total downloads: 297