Koh Lipe - a mini snorkelling PhotoJourney (2015)
In early January 2015, my beloved and I returned from a holiday in Europe via an Island off the west coast of Thailand called Koh Lipe. We wanted a place to relax before starting work again, and I was interested in experimenting more with the underwater snorkelling photography I had started on Christmas Island. I had researched various Thai islands and this seemed ideal for relaxing and photography. The island exceeded my expectations for both aspects. Koh Lipe is a great place for underwater photography.
This mini PhotoJourney will help you to relax as well as take some stunning underwater photographs. So plan well before going.
---
The PDF eBooks:
The PDF has many internal cross-references as well as 100+ links to external sites.
This eBook
does NOT
contain the "Planning for a PhotoJourney" sections. See separate
eBook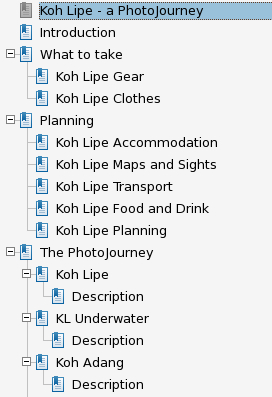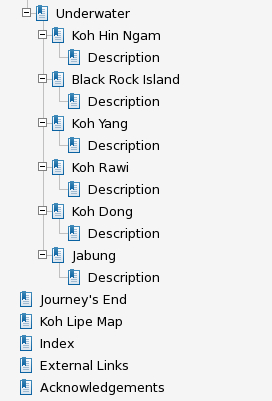 Total downloads: 779